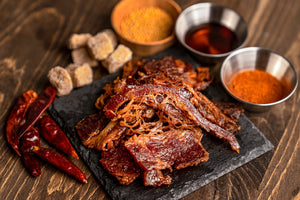 CANDIED BEEF BACON (1/4 lb.)
Regular price
$17.50
$0.00
Unit price
per
FLAVOR NOTES:
Our candied beef bacon takes everything you love about bacon and then next-levels it. Seriously.
INGREDIENTS:
Beef, chili, maple brown sugar, salt, pepper.
RECOMMENDED PAIRING:
Pancakes and eggs, of course!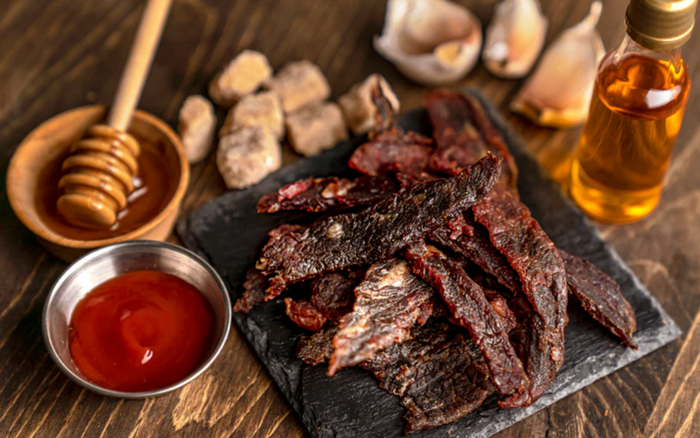 When we realized there are very few options for finely crafted kosher meat snacks, we decided to create that out of our restaurant, Graze Smokehouse, based in NYC. Today, all of our products are under the OU and VAAD Hakashrus of the Five Towns and Far Rockaway.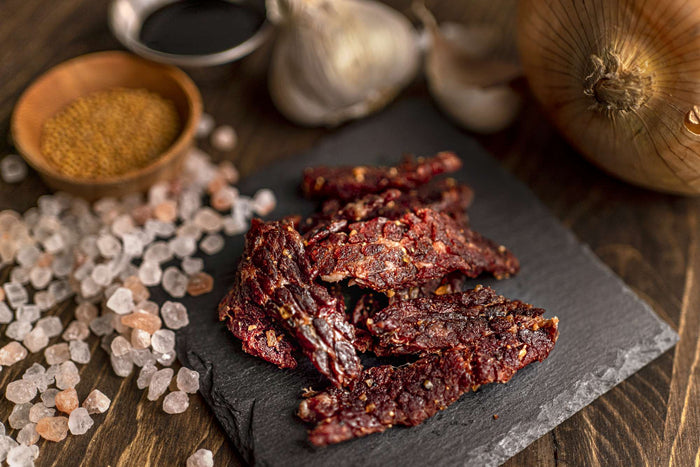 Smoke as Natural Preservative
Smoke was mankind's original way of preserving food for long winters, journeys and lean times.
Today, we use the same technique to naturally preserve meat and drop the need for additives. Salt, marinades and clean air, that's all we need.