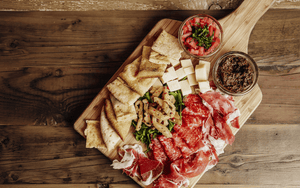 If you are a food lover who appreciates quality meals with natural-tasting ingredients, chances are that you will be a huge fan of charcuterie boards. They are a perfect mix of natural ingredients and spices that preserve that exceptional taste like grandma makes it. That's because charcuterie boards and meals served on boards entail naturally preserved meats on a board. If you go for the platter on every menu, you might have come across a charcuterie board or something that closely replicates it. These deep-flavored meat dishes with healthy sides are a top choice any day and any time. Are...
---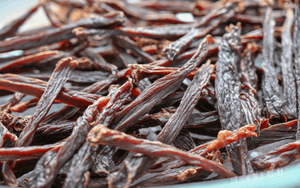 A keto lifestyle is great for weight loss and brain function. It even reduces the risks of certain diseases, including cancer. So, sticking to a keto diet is healthy and, in fact, rewarding. However, it becomes a bit less fun when you have to wonder whether or not something fits into your diet. Like when you're considering adding a starchy vegetable but can't figure out whether or not that's fine. After all, it's vegetables, but again, we're talking about a starchy vegetable. It can sometimes get confusing, especially with proteins like meat. We understand that. So, we've prepared a guide...
---
Beef jerky is a highly nutritious snack, perfect for virtually every event. You could eat beef jerky after a long hike, munch on it while you watch a quick video clip, or make it a part of your lunch break routine. We bet beef jerky can always be handy in whatever you're doing. But if you've had store-bought beef jerky for a while, you'll agree that it can sometimes get too dry. So, what do you do to soften store-bought beef jerky? This article answers your beef jerky questions and shows you how to soften beef jerky. Why Is Beef...
---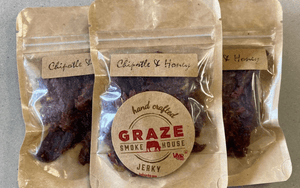 Beef jerky is a healthy and handy snack that you can munch on at any point in time. It is rich in protein and has a long shelf life, making it a great buy in stores. And we simply can't overlook the fact that beef jerky is a tasty protein source that stays fresh and edible for a long period of time.
---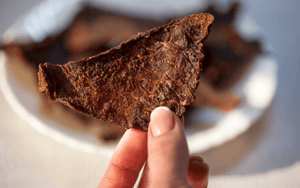 Beef jerky is a convenient and tasty snack. Oftentimes, sweet does not necessarily mean healthy, so you may be wondering whether or not beef jerky is as nutritious and healthy as it tastes. In this article, we address the question:

 
is beef jerky healthy
?